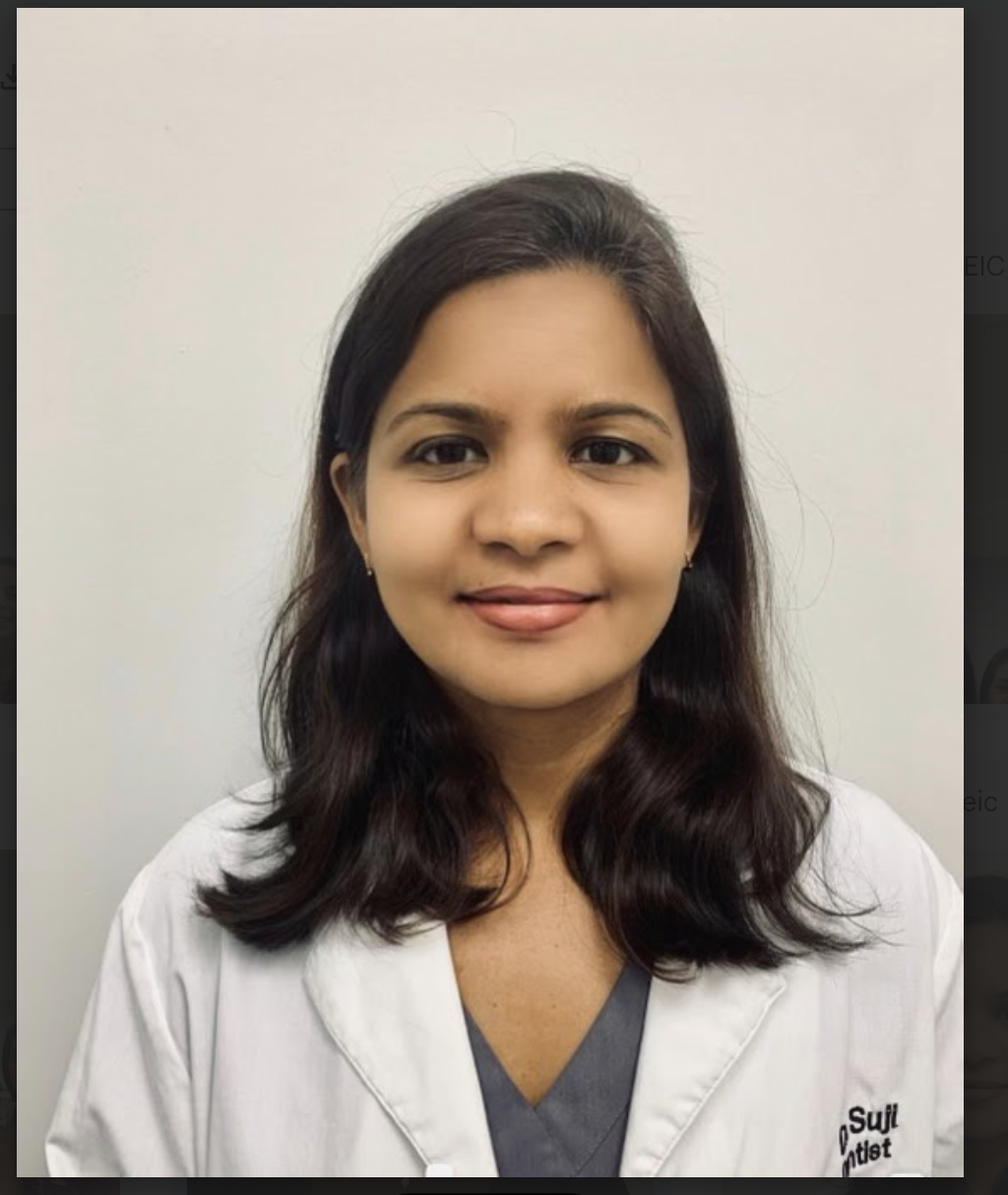 Family and Cosmetic Dentist
Family & Cosmetic Dentistry Team in New Brunswick & Highland Park NJ
Dr. Suji is a mom to two wonderful children and married to a computer software engineer. She has a dual dental degree from the USA and India. Over 18 years of dental practice experience in the NJ. She promotes preventive care and motivates her friends, families, and patients to follow a healthy lifestyle and wellness. She practices before preaching 😊 She treats people from all walks of life. She is involved in various community services such as serving at a food pantry once week and plastic waste removal from public places (park and baches). She is a professional mountain hiker, she climbed major mountains ranges including Machu Picchu, Mount Everest, Kilimanjaro, Pikes Peak, Mount Washington, Patagonia, Mont Blanc, Annapurna, and Kang Yatse.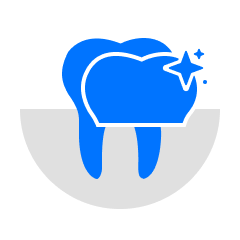 Education & Membership
D.D.S., New York University College of Dentistry
Member of the Academy of General Dentistry
The American Academy of Implant Dentistry
Specialties
Dental Implants

Invisalign

Dentures

Gum Rejuvenation

Cosmetic Dentistry
Dr. Suji Professional Achievement with Rewards and Recognitions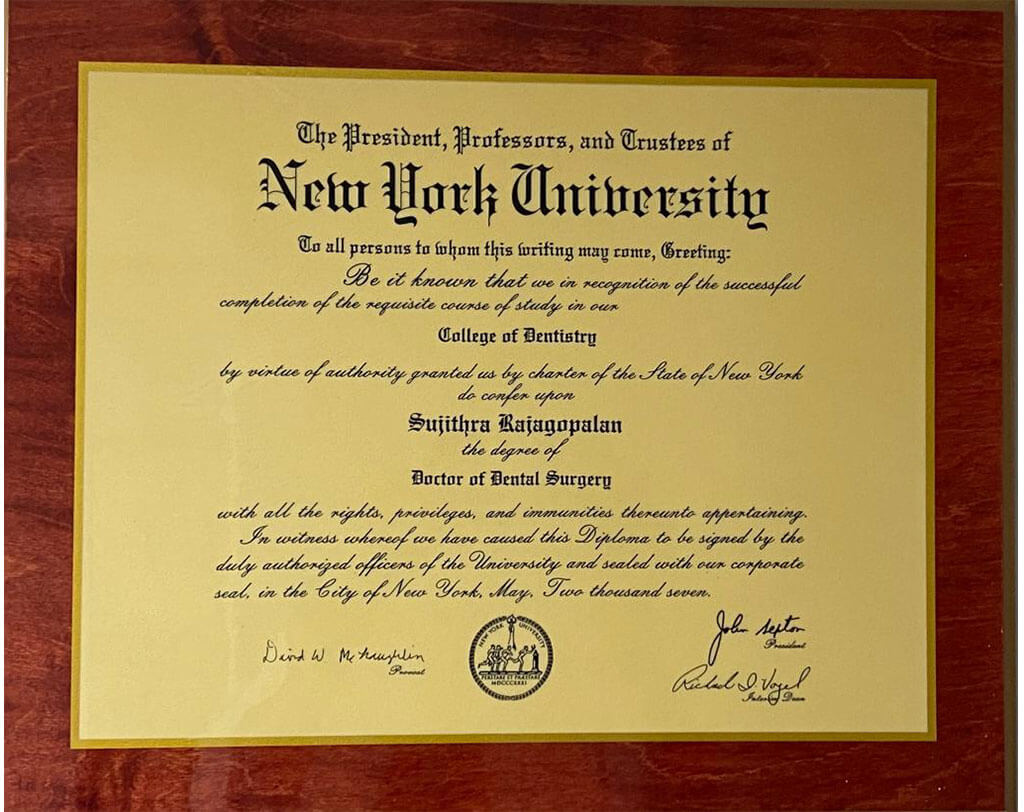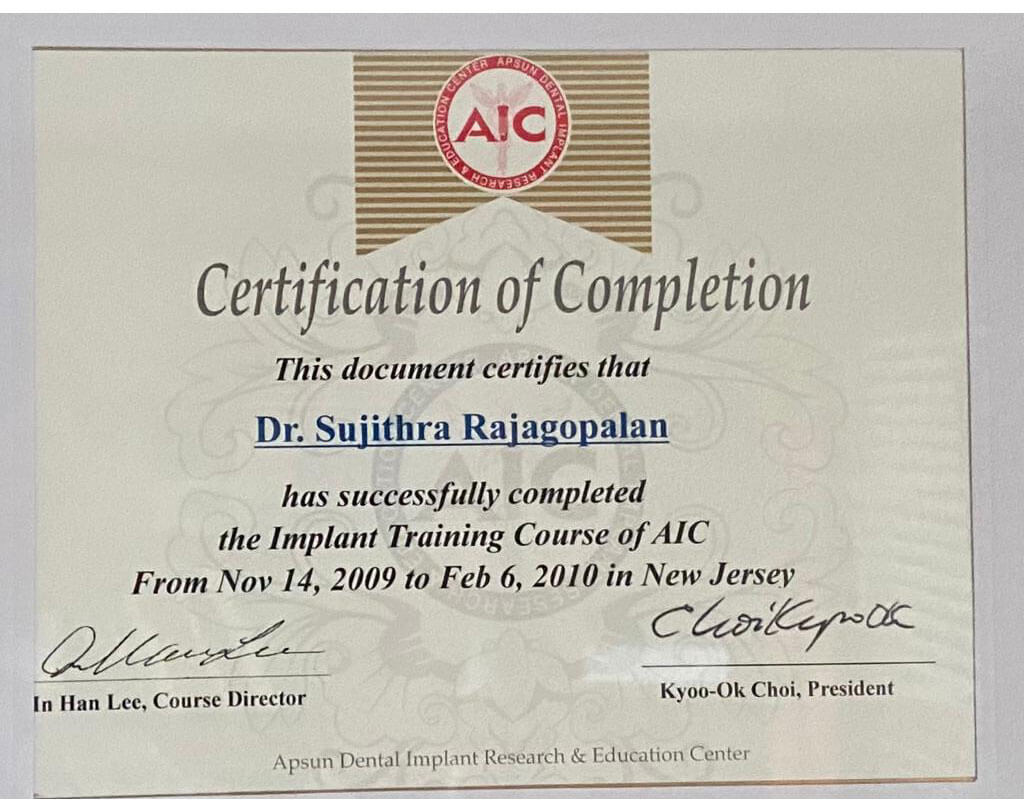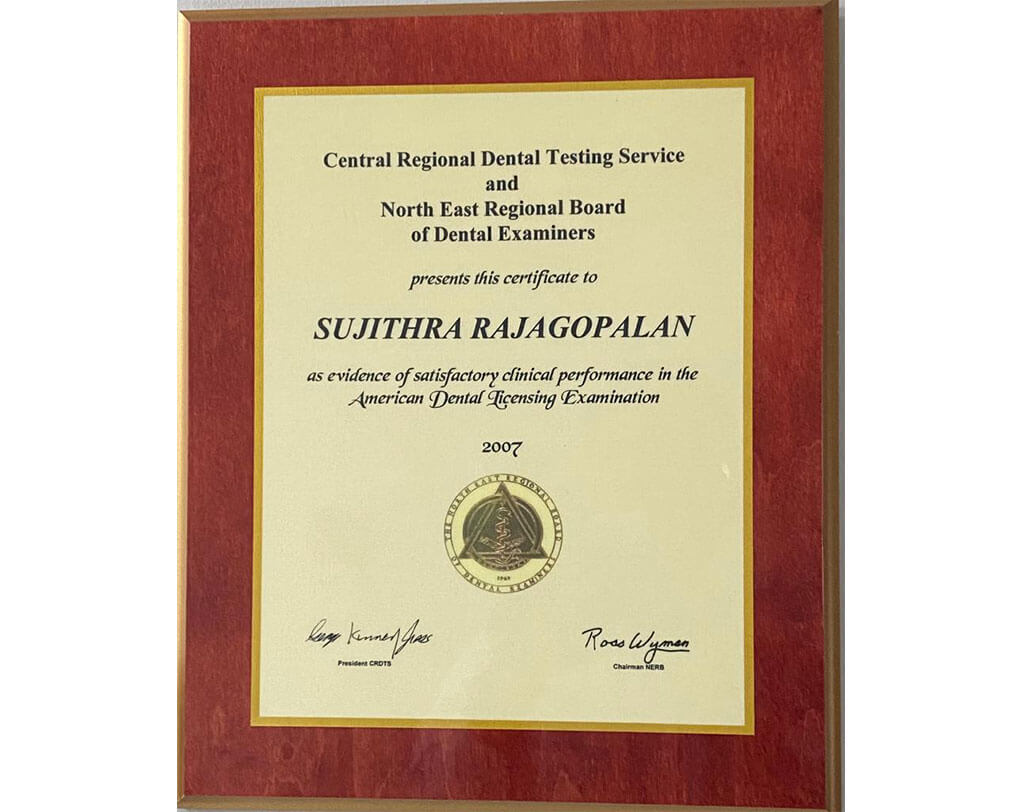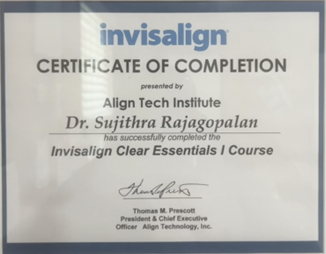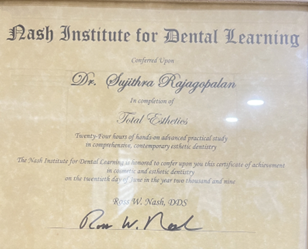 Uma K
Staff
Uma joined Livy Dental in 2022 and currently holds the position of office manager. Her journey at the practice began as a front desk associate, where she gained valuable experience in patient interactions and administrative tasks. Over time, she took on the role of insurance coordinator, honing her skills in navigating the complex world of dental insurance. Uma's top priority is ensuring that every patient receives exceptional service and attention. She believes that every patient should have a memorable and positive experience when visiting Livy Dental. She takes pride in working with Dr. Suji and the team, thriving on the opportunity to contribute to the practice's success and growth, while constantly seeking ways to improve patient experiences and streamline office operations. During her free time, Uma finds joy in singing, indulging in movies, and cherishing quality moments with her family.
Thaily G
Staff
At just 20 years old, Thylie joined Dr. Suji's dental office in January 2023, bringing youthful energy and dedication to her role as a dental assistant. She quickly adapts to the dental environment and excels at interacting with patients, making them feel comfortable during their visits. Thylie appreciates the mentorship she receives and values being part of a compassionate and professional team. Outside of work, she enjoys singing, watching movies, and spending time with her family.
Tania M
Staff
As a dental assistant, she has been a valuable member of Dr. Suji's dental office for five years. Bringing extensive experience and knowledge to the team. Tanya is dedicated to providing exceptional oral care to patients of all ages. With two children of her own, Tanya understands the importance of creating a welcoming environment, particularly for young patients. Outside of work, Tanya treasures spending quality time with her two children, as a devoted and loving mother. Her dedication to her profession and her role as a parent reflects her commitment to the well-being of others.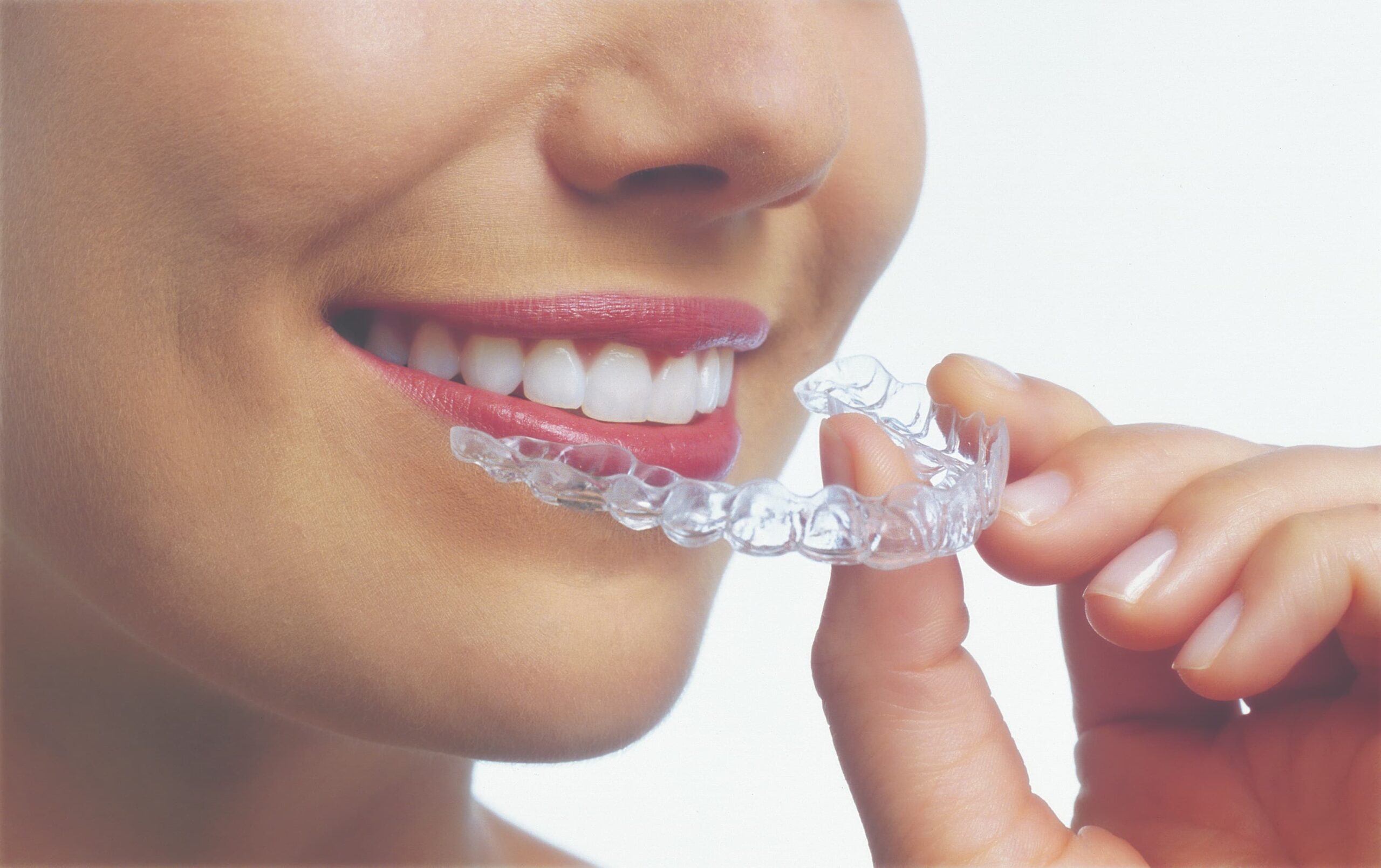 Invisalign
Are you looking for a way to straighten your teeth without metal braces? Invisalign is a great option for you! Invisalign is a system of clear aligners that gently move your teeth into the desired position. You can remove them to eat, drink, brush, and floss. Plus, they are virtually invisible, so no one will notice you are wearing them. Unlike traditional braces, Invisalign does not have wires or brackets that can irritate your mouth. Invisalign can treat many common orthodontic issues, such as crowding, spacing, overbite, and underbite. If you want to learn more about Invisalign, contact us today for a free consultation!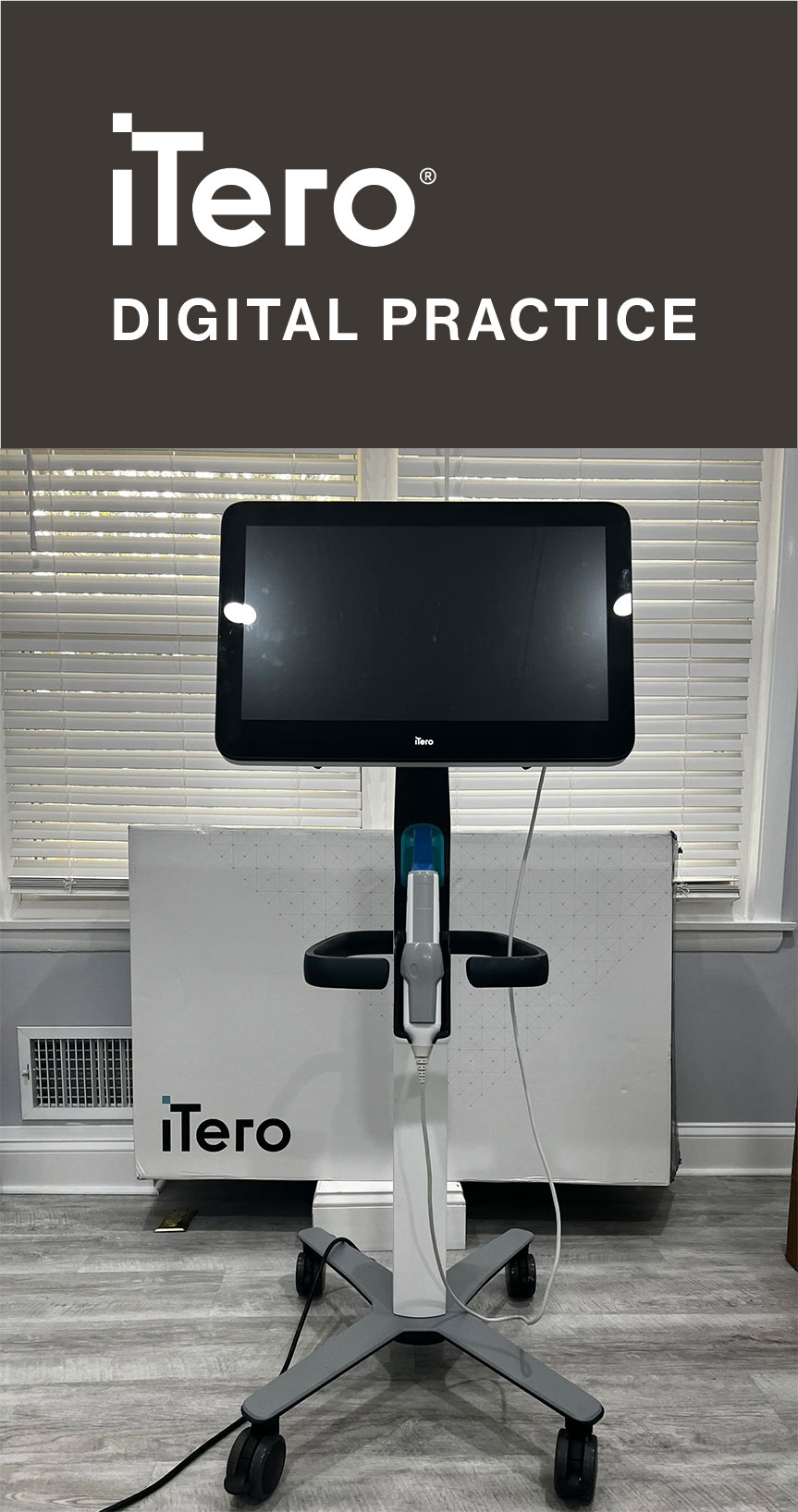 iTero
If you want to have a beautiful smile, you should know about iTero! iTero is a revolutionary dental technology that can improve your smile and oral health. iTero is a digital scanner that creates a 3D model digital impression of your teeth and gums in minutes. iTero is fast, comfortable, and accurate. With iTero, you can see how your teeth will look after treatment, and you can avoid messy and unpleasant traditional impressions. iTero is the best way to get started on your journey to a perfect smile!
VaTech Digital Panoramic X-RAY
A panoramic dental X-ray is a great way to see your whole mouth in one image. It provides accurate images of the teeth, jaws, sinuses, and more. It can help your dentist find problems such as infections, tooth decay, gum disease, impacted teeth, jaw disorders, and impacted teeth. It is also useful for planning restorative treatments like implants, braces, and dentures. A panoramic dental X-ray is easy and safe to do. You just need to stand still while the machine rotates around your head.
Our office is a modern, eco-friendly, and paperless office. We use digital technology to store, access, and share your patient records, appointments, billing, and more. Our digital paperless practice management reduces errors, enhances security, and increases productivity. It's easy and convenient for patients and the office.
We have implemented Flex dental and dental exchange software services for our paperless office.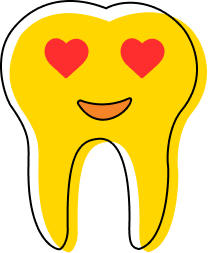 Technology Used
Dr. Suji uses a Leica Microscope to increase the accuracy of the procedures she performs. In addition, she routinely uses a 3Shape 3D Dental Digital Scanner and iTero scanner for exact dental impressions which are crucial for Digital Smile Design & Treatment Planning.
Personal Biography
Dr. Suji is from India, and has spent the last 21 years living in New Jersey. She is married with 2 children. She loves all outdoor activities, especially hiking. She's hiked through the Machu Picchu Inca trail, Everest Base camp, Kilimanjaro and Patagonia.